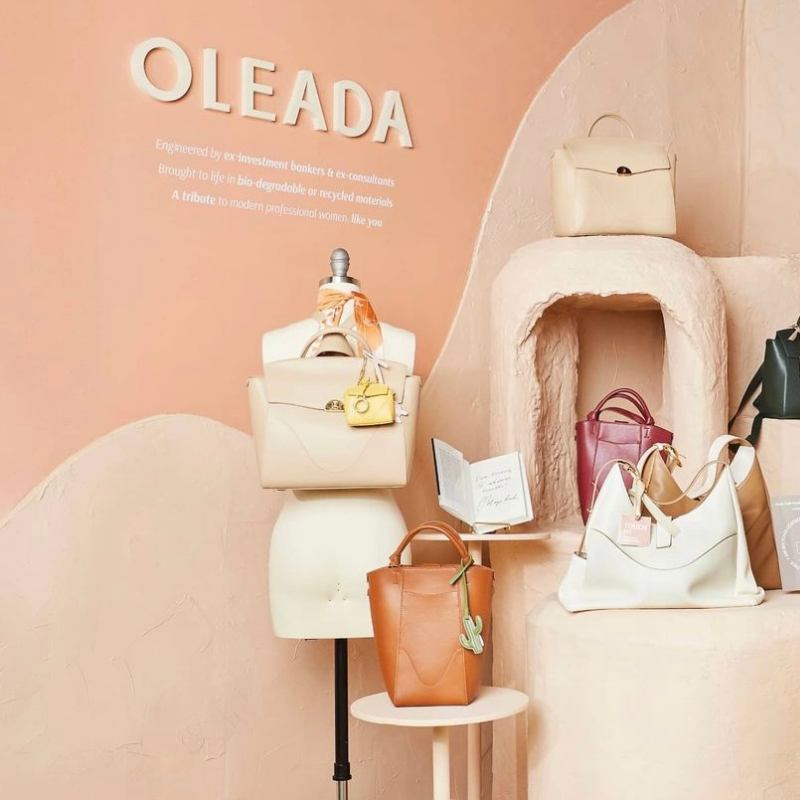 ACCESSORY BRAND – O L E A D A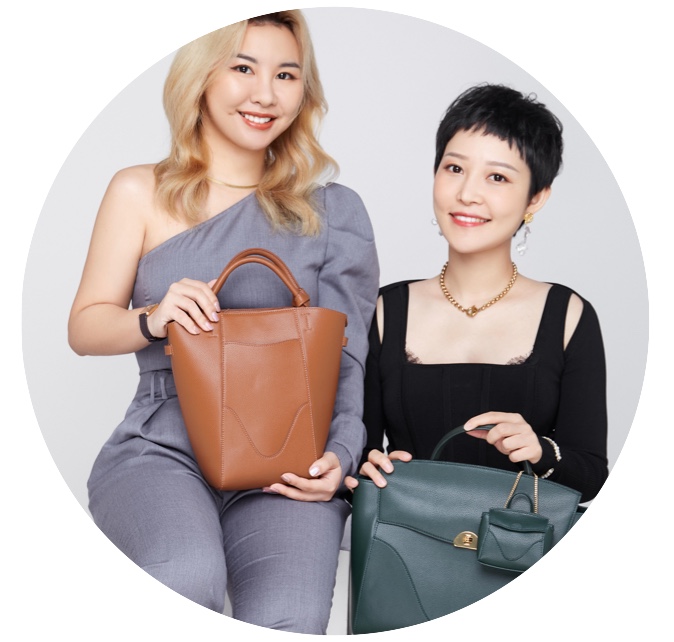 Founders Tracy Zhong and Tiffany Zhou created OLEADA an accessory brand. These bags are perfect for women on the go! A fabulous line of luxury leather bags that can fit a laptop or just a lipstick! The brand has a mission to slow fashion down to create a more sustainable bag and is launching a line of fully sustainable bags made 100% of recycled plastic. I had a chance to ask the founders a few questions and here is what they had to say :
KIA DANIELLE :Tell me about the brand OLEADA and the inspiration behind it?
TRACY ZHONG : OLEADA means ocean waves and is a tribute to the multifaceted modern woman. We think modern women's power is like wavies, both gentle yet powerful. We offer these lightweight, functional and laptop-friendly work bags, aiming to unload the burdens of a modern woman and to provide peace of mind and a sense of weightlessness. So that, they could live as their heart desires.
TIFFANY ZHOU : We drew inspiration from Antoni Gaudi's architecture and applied geometric wave design to give our bags a modern minimalist elegance. We condition our leather to make it lighter and more durable to be scratch, stain, and water-resistant. Our construction is made to last. Various sizes fit most modern women's need to carry their mobile office from iPads to 14' laptops. Most are also multi-functional.
K D : How does the brand begin with the preparations of a new collection?
T Z : We start by emphasizing our communities' day-to-day working scenarios and thinking about what they really need in their wardrobe. Then we produce multiple prototypes for our seed users and community to test and Let them to give us an answer which we should introduce this new design to the market. If yes, we will make small-batch production to perform a larger scale test and then decide whether it meet all the needs of our community. After launching any of our products, we continue to iterate on the construction of our design, so that we can make it perfect.
K D : What's your favorite piece from the SS22 collection; if you have one ?
T Z : My favorite piece will be the Wavia Bag Olive. I love the new matte pebble leather we come out. Unlike general pebble leather, which is very delicated, our matte pebble leather, with our coating technology, is water/sctrach/stain-resistant. I am obessed with the olive shade as it is not too loud but also a perfect color for spring and summer.
K D : If you had to sum up OLEADA in three words what would they be?
T Z : Light-hearted, conscious, functional or "Aesthetics meets functionality."
K D : Would the brand ever expand into women's wear?
T Z : Not now, but maybe in 1 year or 2. We will be explore some iconic design for professional ladies.
K D : What's next for OLEADA?
T Z : We are talking about some co-brand collaboration with a designer from underrepresented groups as a part of our branding to support inclusion. We will also host a series of OLEADA Lounge event in New York City, to talk about minority female entrepneurship as to support all the girls who wants to be their own boss.