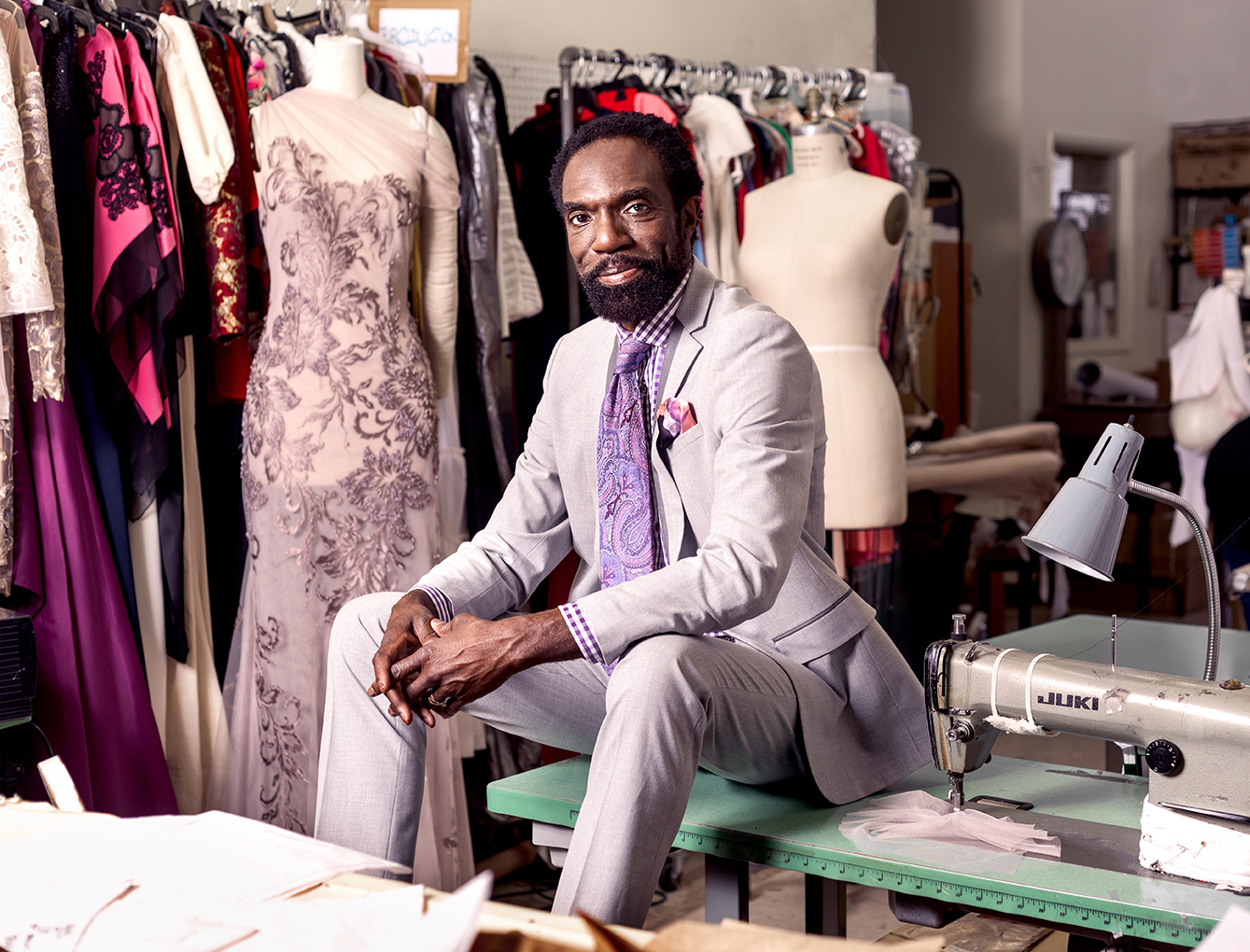 REINTRODUCING KEVAN HALL
After two decades away from the esteemed fashion week runway, Kevan Hall reacquainted New York City with his classic Hollywood glamour and streamlined silhouettes to the stage. Recognized for his interpretive art preserving the purity of style and tailoring, Hall launched his signature line in 2002 on the principles of elegance and modern design. Hall went on to debut his designs across red carpets and award show stages dressing Actresses including Tina Fey, Sanda Oh, and Felicity Huffman who accepted her 2005 Emmy dressed in Hall's rouge silk gown with Swarovski crystal accents. Hall's Spring 2022 womenswear collection, "Brushstrokes," paid homage to the elegance of 1930's Parisian multi-culture. The 1930s introduced a new emergence of fashion, theatre, and interior design unifying the principles of art in a new context.
As the models took to the runway, they emerged from the background of a  two-toned painted house. The playful architecture that laid as a backdrop to the runway nodded to the parallels of architecture and design as the disciplines that encompassed the style reemergence of the 1930s. "Brushstrokes" touches upon French painter, Christian Berard's blended brushstroke painting style through flowing tiers, hand-painted patterns, and textured wovens. The collection exhibits a vast array of silhouettes introducing the show with crisply tailored workwear. Conservatory cut garments and a pantsuit welcome audience members. When turning the lens to gauge a closer look, the ornamentations of buttons, pockets, and necklaces are hand-painted in a deep blue creating an illusion of surrealism.
As the show continues Hall uses this hand-painted pattern effect fooling clean-cut lines and crisp accessories to the abstract detailing as one takes a closer study. Much like the new beginnings seen in 1930's Parisian style, "Brushstrokes" marks the new beginnings of Kevan Hall as he reintroduces his tailoring and drapery through conceptually inspired elegance and design.