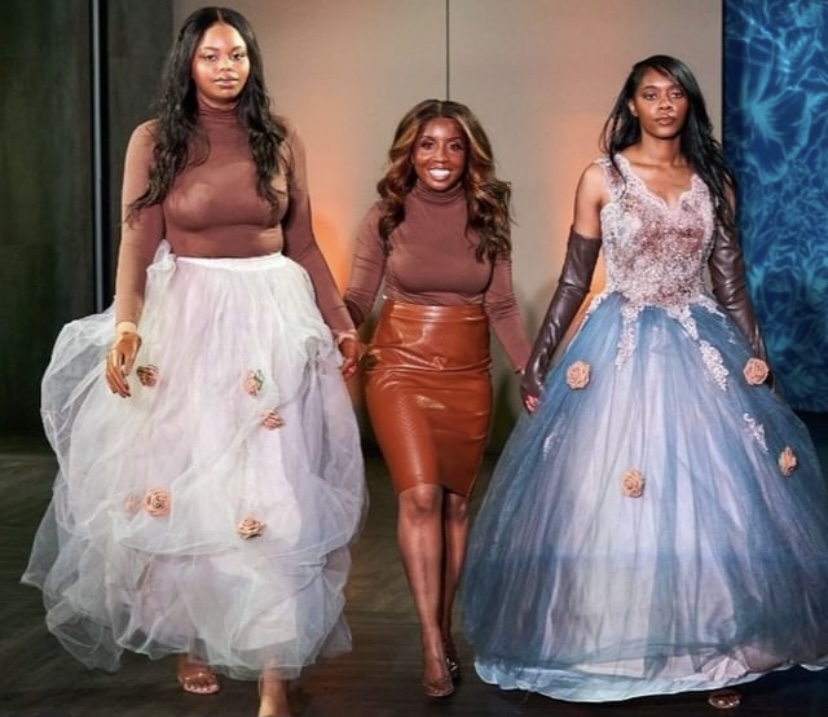 DESIGNER TIFFANY BROWN
Designer Tiffany Brown recently presented her FW2023 Collection titled "BROWN" at NYFW a few weeks ago. I got a chance to talk with her after the show about her new collection and what's next for her brand.
Kia Danielle : Hi Tiffany how are you? So nice to see you again.
Tiffany Brown : Nice to see you again as well.
KD : What was your inspiration for this collection?
TB : This collection was inspired by melanin. We are on the cusp of having our first African American women as a Supreme Court Justice, so I wanted to celebrate melanin. It's black history month and brown it's earthy tones, strength, and resilience. So I wanted to celebrate that.
KD : OMG I love that! Do you have a favorite piece from this collection?
TB : I love the finale piece because it's more instructed and messy and to me that is what fashion is supposed to be, but at the same time the garment is softened by the flowers. I also really love all the faux leather pieces.
KD : Tell me what's next for Tiffany Brown, any collaborations in the work?
TB: Maybe in the future, but right now we are focused on launching our new store in Soho. The store will open this summer. We also have a pending lease in Paris and that store will be launched in Fall 2022 and after that we will be opening another store in Shanghai in 2023.
KD : Wow you have some amazing projects in the works. Well I wish you all the best and thank you for taking the time to speak with me. Can't wait until your store launch this Summer.
TB : Thank you for speaking with me as well.